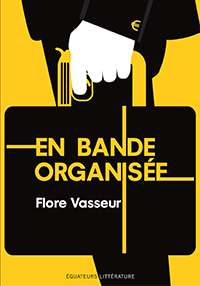 France, August 2013
Éditions des Équateurs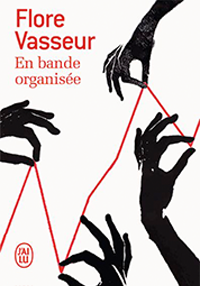 France, April 2015
Paperback – J'ai Lu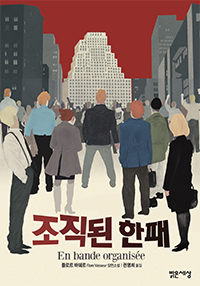 South Korea, 2015
Clara, Jérémie, Bertrand, Vanessa, Sébastien, Antoine and Alison belong to the first generation raised by brands, TV sets and Google algorithm. The perfect breeding of the French meritocratic system, they meet when, as baby sharks, they make their way to HEC (top French business college). Now At 40, they are about to reign in their fields : finance, politics, communication, media and coding. Their days are as overloaded as meaningless. They represent the next wave, the mini-club of Paris elite. They look ultra-powerful, fear downgrading. Their only objective : avoiding madness.
From little compromises to big renouncements, they are involved in the collusion between global finance and the European political leaders who are ruining the Old Continent. Until one of the seven friends, the closest to true power, is found dead. Suicide ? Murder ? Nowadays, everything is suspect and no one can be trusted.
"En bande organisée" is based on facts. It is the result of the author's investigation on the manipulations of some European countries to get the Euro. Are we still in a democracy? What is success worth in a doomed world?
This economic and political thriller is a must-read for anyone willing to understand what is really at stake within the European crisis. The reader will embark a ghost train, hurtling down roller-coasters. If you are not afraid, throw yourself in this incredible novel. Otherwise, keep watching TV.