I write books (narrative fiction), portraits and stories, documentaries, TV series scripts. Whatever the format, I work on the end of the world as we know it, the one to come and those (women, men, kids) who might make this transition happen. I follow one thread: who rules? I dig on the power of finance, technology, mediocrity on our lives. I wonder about our consents.
I started my career in New York during the "first" Internet bubble. There, I launched a trend-forecasting boutique until I turned my passion for writing into a way, may be the only way, to navigate our unreadable times. That change is a direct consequence of Sept 11.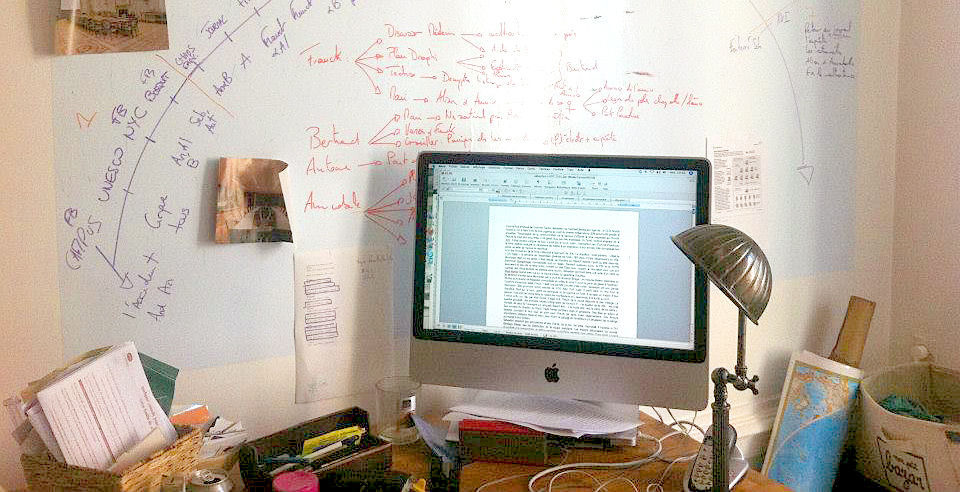 With TEDStories, the original TV documentary series I created for ARTE TV channel and the TED Conferences, I tried to shed light on the ideas and personal journey of some individuals, men, women, kids, dreaming big and doing good. As they were (and still are) trying to instill change (the why, where, when), I documented their drive, their pain, the price to pay (the how). I love this kind of intertwined portrait (of an idea and a character). Before doing that on film, I did some in writing for Le Monde.
I have covered the ideas and initiatives of many change-makers in their respective field. On that thread, I have written on Larry Lessig, Birgitta Jonsdottir and, to a lesser extent, Edward Snowden for a couple of years now. With my film MEETING SNOWDEN,  I gather them in a single piece of work (and a same unit of time and space). My book WHAT REMAINS OF OUR DREAMS (released in January 2019) tries to depict the journey of the Internet prodigy and american child who might have inspired them all, Aaron Swartz.
I recently launched BIG MOTHER PRODUCTIONS, my own production studio dedicated to content, whatever the format, with strong social impact. A first feature film (international documentary) is now in preparation.
A graduate from HEC (Business and Marketing) and Political Studies, I am a mother of two.
TEDx Vaugirard Road (2017) – english subtitles

Human (2016) – english subtitles
More about me on :